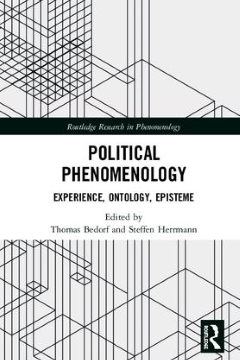 Political phenomenology
experience, ontology, episteme
Abstrakt
In recent years phenomenology has become a resource for reflecting on political questions. While much of this discussion has primarily focused on the ways in which phenomenology can help reformulate central concepts in political theory, the chapters in this volume ask in a methodological and systematic way how phenomenology can connect first-person experience with normative principles in political philosophy. The chapters are divided into three thematic sections. Part I covers the phenomenology of political experience. The chapters in this section focus on a variety of experiences that we come across in political practice. The chapters in Part II address the phenomenology of political ontology by examining the constitution of the realm of the political. Finally, Part III analyzes the phenomenology of political episteme in which our political world is grounded. Political Phenomenology will be of interest to researchers working on phenomenology, Continental philosophy, and political theory.
Publication details
Publisher: Routledge
Ort: London-New York
Year: 2019
Seiten: 362
Series: Research in Phenomenology
ISBN (hardback): 9780367193157
ISBN (digital): 9780429259852
Referenz:
Bedorf Thomas, Herrmann Steffen (2019) Political phenomenology: experience, ontology, episteme. London-New York, Routledge.